Archive for October, 2009
Feel like crushing some skulls or just showing off?  Our friends at Broken Cherry are busy expanding their brick-and-mortar store, but that doesn't mean they are neglecting their product line.  They now carry Iron Fist Wolfbeaters!  These are some badass heels.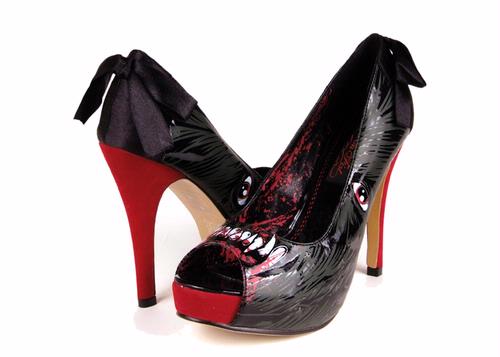 I'm on a ring kick lately.  I have a backlog of rings to share and here is just one of the awesome rings I've spotted recently.
The Wendy Brandes Onyx Skull Ring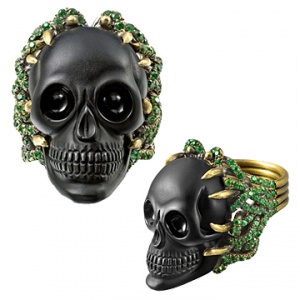 It is described as "One-of-a-kind, hand-made 18K ring with large onyx skull at center, surounded by pave tsavorites. For the ultimate in subtle luxury, diamonds are set on the inside of the ring. Price available upon request." Which translates to "if you have to ask how much, you can't afford it."
Found via notcouture.com
Do you have the body and attitude to pull of this Sequin Shoulder Dress?  It is available from Nasty Gal for only $48 if you've got what it takes!