Iron Fist Wolfbeater Heels
Feel like crushing some skulls or just showing off?  Our friends at Broken Cherry are busy expanding their brick-and-mortar store, but that doesn't mean they are neglecting their product line.  They now carry Iron Fist Wolfbeaters!  These are some badass heels.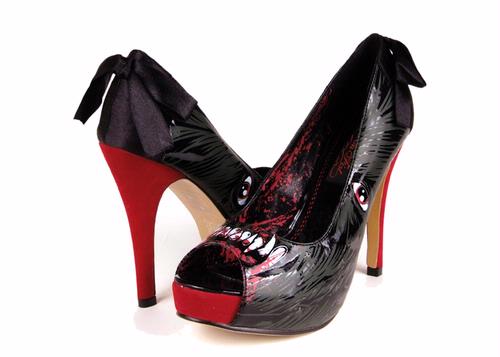 Posted on: Tuesday, October 27th, 2009 at 11:10 am.
Filed under: shoes and boots.
Follow responses: RSS 2.0.
You can: leave a response or trackback from your site.