Archive for the 'OMG' Category
I love Vive Maria.  I've said it before.  I can't find it in the states, but I can drool over what I can find at Red Rabbit Fashion.  These made my OMG list the second I saw them.
Vive Maria Mistress Satin & Lace Set – The cheeky panties take this set from sexy to amazing.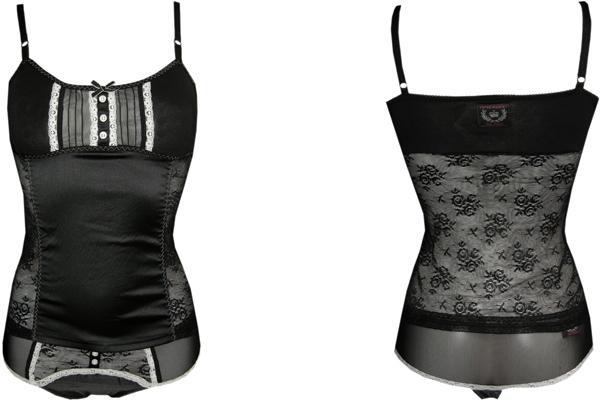 Vive Maria Lala´s Boudoir Set – Comes with both the bikini and the thong! (I had to use the Google translator to figure that one out)
Vive Maria Lala's Boudoir Bra and Lala's Boudoir Panty – Sold separately, but I couldn't  just get one… No way.
It's no secret that I'm a sucker for Urban Outfitters' taste in dresses.  I rarely see one I don't love, but they have especially excellent taste in the Little Black Dress.  They've had the Motel Lesley Dress dress for a while and I drool a little every time I see it.  For under $100, it's got more style, class and sex appeal than dresses at twice the price.  I love this dress.
This hook and eye blouse from Lip Service is killer!  Seriously amazing.