Archive for September, 2009
The second and final part of my Things I Can't Afford personal lament.  Three more things that I'm sure you'll agree I *should* be able to afford because they are so awesome.
Alexander McQueen Studded Skull Ring
Rhinestone-studded silver-tone brass skull and bee ring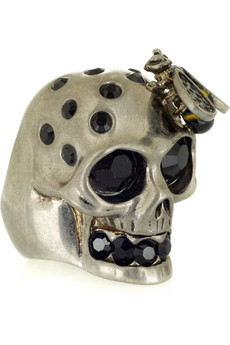 Roberto Cavalli Leather Thigh-High Boots
Team these black leather thigh-high boots with a super-short mini dress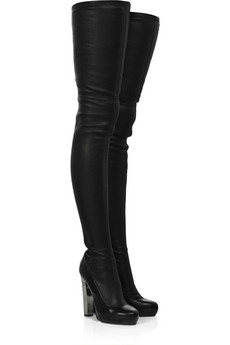 Vanessa Bruno Embellished Crepe Dress
Little black dress with drape and ribbon embellishments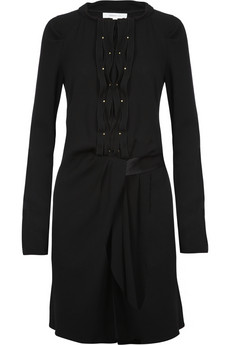 Today I'm making two posts full of things I can't afford, but are on my OMG WANT list.  Net-a-Porter.com sent out their usual What's New email and now I'm crying in to my empty bank account.
Alexander McQueen Studded Metal Bangle
A heart charm and spiked black metal cuff.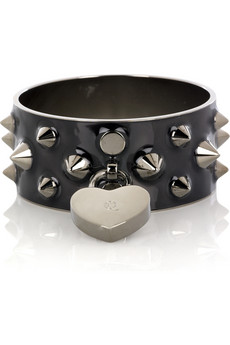 Juicy Couture Hide & Chic Bib Necklace
A bold black rhinestone-studded bib necklace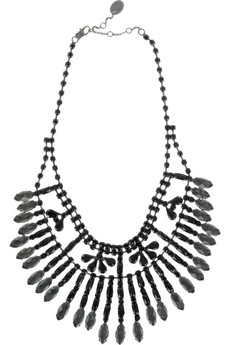 Dannijo Chanterilli Chrystal-Knot Necklace
Crystal-embellished knotted silver-tone chain necklace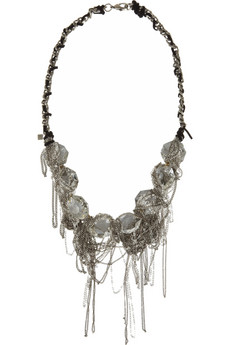 Alexander McQueen Skull Drop Earrings
Black metal and jet skull drop earrings are darkly decadent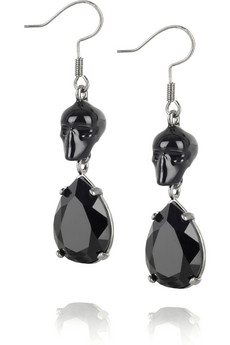 Frankly, men's fashion is in a perpetually sad state.  If you want something decent, you pay through the nose for it.  Off-the-rack American menswear caters to the common man, who frankly is either a fashion slob, or only wears what's available.  This creates a self-perpetuating cycle of bad fashion begets bad fashion sense.
Every so often I'll see something that stands out.  In this case, it's a pair of shoes from Urban Outfitters.  Yes, they're nearly $150, but that's a far cry from the $300+ you're looking at for most decent stuff.