Archive for March, 2010
Swim here, swim there, everyone is gearing up to sell swim suits and beach wear.  We've got plenty of time so I'm going to hold off on my bikini and one piece picks for a while.  It's still March and why rush it when Nasty Gal has stuff like this:
Jeffrey Campbell Halo Teardrop Boot
UO's spring catalog is out and their dresses are a mix of 100 layers of awesome as usual.  Here are a bunch of my faves.
The Jonica Floral Zip Sundress gives you legs.  Lots of legs.  You'll turn heads, even if you have a high waist and you aren't 6-feet tall.  You can wear those platform heels, those spiked stilettos or ankle boots and still have legs that go all the way up.
The Pins and Needles Lace Open Back Shift Dress is short.  Sexy short.  So short, it borders on daring, but that makes it perfect for a pair of tights while it's still cool in the spring and when the weather warms up, grin and go bare!  You waited long enough for warm weather, there is no sense in wasting it on tights!
The Reformed Zora Dress is a cute little print dress with an amazing full-length zipper on the back.  Extremely unique and appropriate for pretty much any occasion.  Put on the tights and it's a fashion statement out to a nice dinner.  Loose the tights for a flirty fun dress on a warm sunny day.
The Urban Renewal Tiered Knit Strong Shoulder Dress is hot.  Period.  Visually inspired by ballet dancers, these dresses are one-of-a-kind, hand made and hot as hell.  As always, read the description at UO.  Your dress will differ slightly from the photos.  Feel free to show off your sexy socially conscious side!
The Lucca Couture Floral Open Back Sundress is cute, light and perfect for spring.  It's simple, it's fun; what else do you need?
The Urban Renewal Striped Fit & Flare Dress is in a class of it's own.  Like all Urban Renewal products, the dress is one-of-a-kind so read the description at UO carefully.  It's worth it.
Spring is in the air and our German friends at Red Rabbit Fashion are showing up a few new goodies.  Yum!  We've got a few things from Vive Maria which as I've stated repeatedly, I can't find in the US.  We all have to suck it up and pay the international shipping and exchange rates to get it, but it's worth it!  I close with a fantastic dress from Hell Bunny.
Vive Maria Shirt Irma La Douce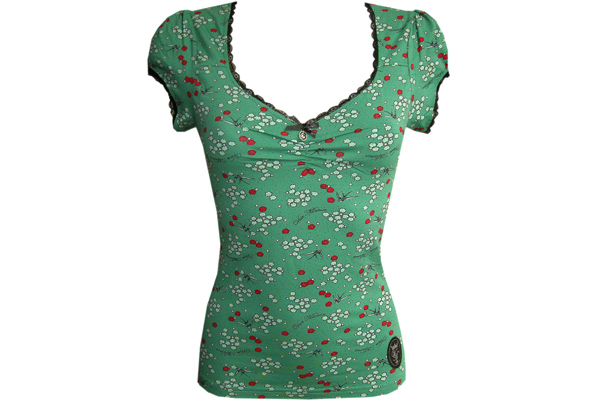 Vive Maria little Flirt With Me Dress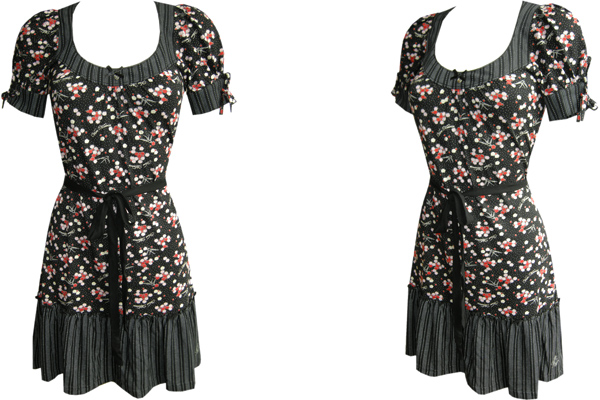 Vive Maria Shirt Smart Girl Blouse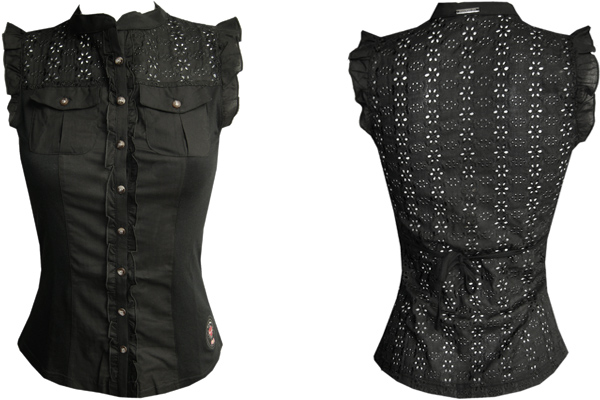 Vive Maria Top Gipsy King Tank Black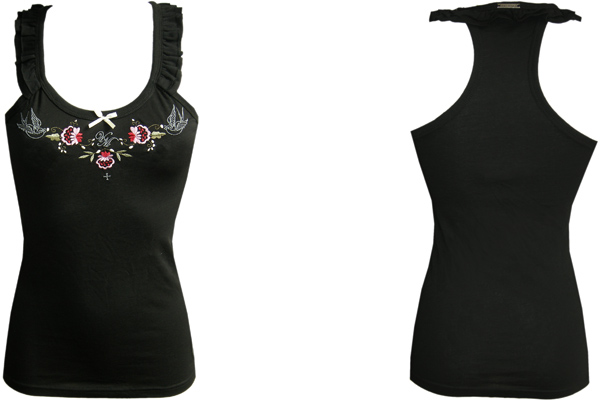 Hell Bunny Little Peggy Sue Dress