Archive for the 'Tops' Category
The new Vaudeville Vamps line from Lip Service is hot!  The skimpy under-things are sexy and perfect for your burlesque show, in your bedroom or as an accent to a larger outfit.  The other things that really caught my eye were the Vaudeville Vamps Dress, the Lace Skirt and the Jacket.  Any or all in combination are hot and the come in both sassy red and black or retro black and white.
Vaudeville Vamp Skirt
This hook and eye blouse from Lip Service is killer!  Seriously amazing.
Spring is in the air and our German friends at Red Rabbit Fashion are showing up a few new goodies.  Yum!  We've got a few things from Vive Maria which as I've stated repeatedly, I can't find in the US.  We all have to suck it up and pay the international shipping and exchange rates to get it, but it's worth it!  I close with a fantastic dress from Hell Bunny.
Vive Maria Shirt Irma La Douce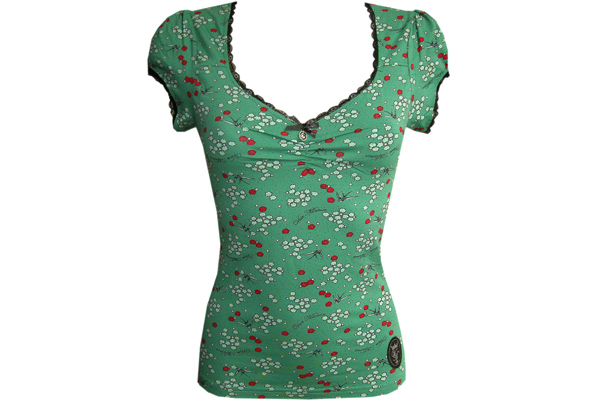 Vive Maria little Flirt With Me Dress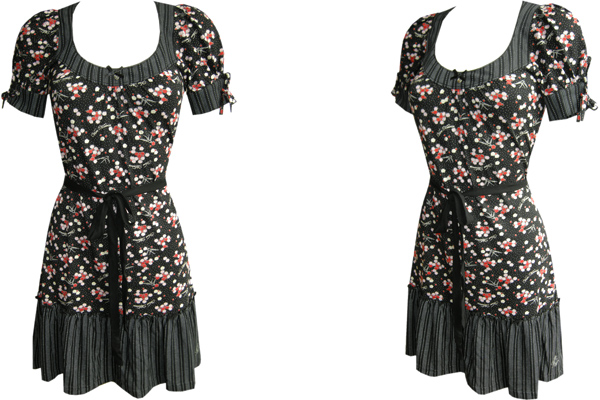 Vive Maria Shirt Smart Girl Blouse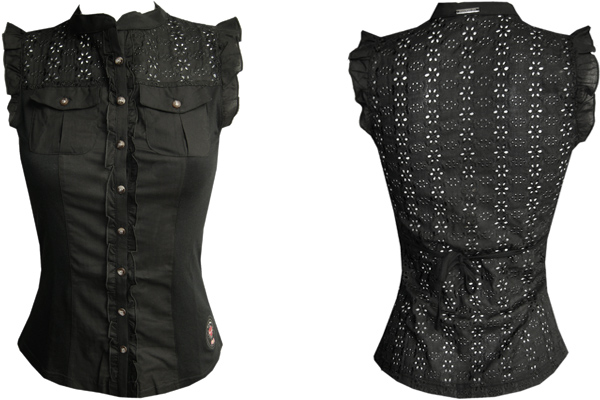 Vive Maria Top Gipsy King Tank Black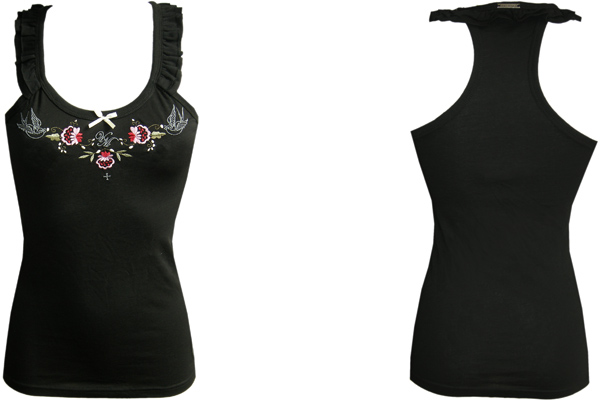 Hell Bunny Little Peggy Sue Dress