Things I Can't Afford Part 2 of 2
The second and final part of my Things I Can't Afford personal lament.  Three more things that I'm sure you'll agree I *should* be able to afford because they are so awesome.
Alexander McQueen Studded Skull Ring
Rhinestone-studded silver-tone brass skull and bee ring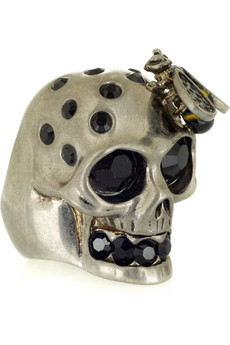 Roberto Cavalli Leather Thigh-High Boots
Team these black leather thigh-high boots with a super-short mini dress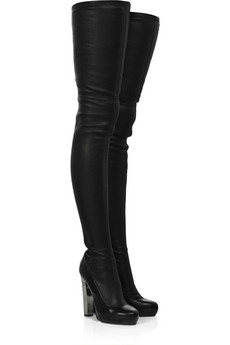 Vanessa Bruno Embellished Crepe Dress
Little black dress with drape and ribbon embellishments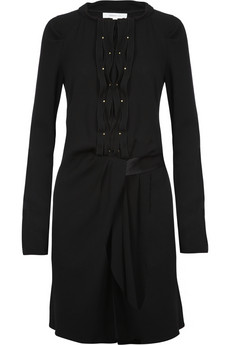 Posted on: Wednesday, September 30th, 2009 at 4:12 pm.
Filed under: Accessories, Dresses, LBD, OMG, shoes and boots.
Follow responses: RSS 2.0.
You can: leave a response or trackback from your site.