Archive for the 'Bottoms' Category
These Missoni tights are so painfully awesome!  I love tights.  Love them love them love them and these are awesome!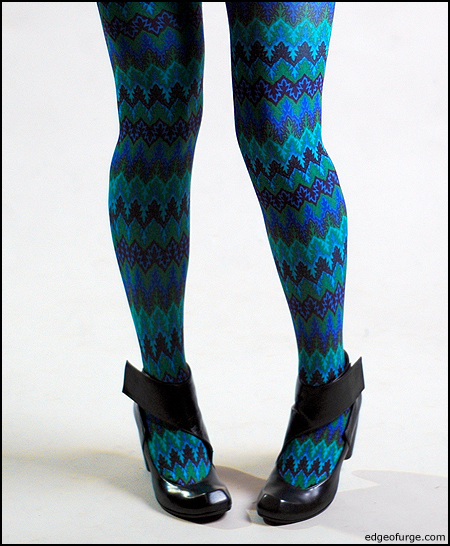 Meow Kiki Clothing makes fantastic clothing.  Period.  Here are some recent additions that caught my eye:
Black n Blue Psycho Stripe Batwing Cigarette Pants
One-of-a-kind pants with black and electric blue psycho striped spandex, black zipper, belt loops and black wet-look spandex batwing butt!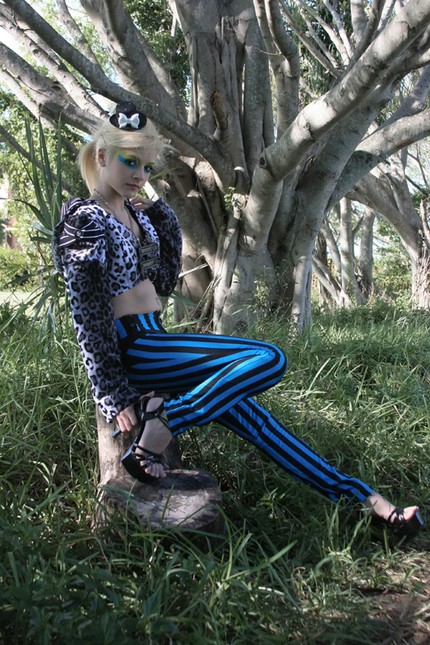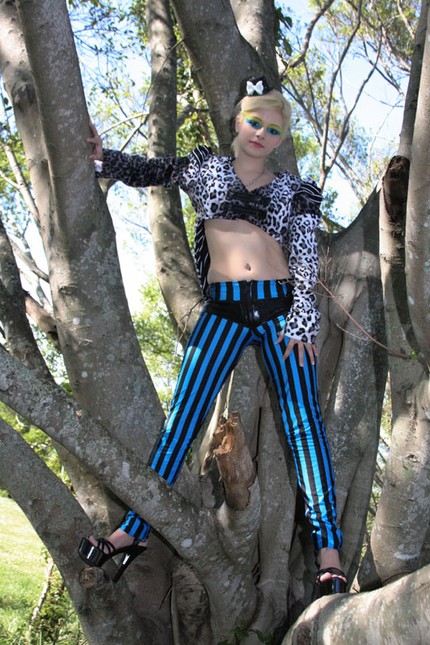 White Leopard Riding Hood Tailcoat
One-of-a-kind, inspired by Little Red Riding Hood with velboa white leopard outside and a black and white pinstriped cotton/denim inside.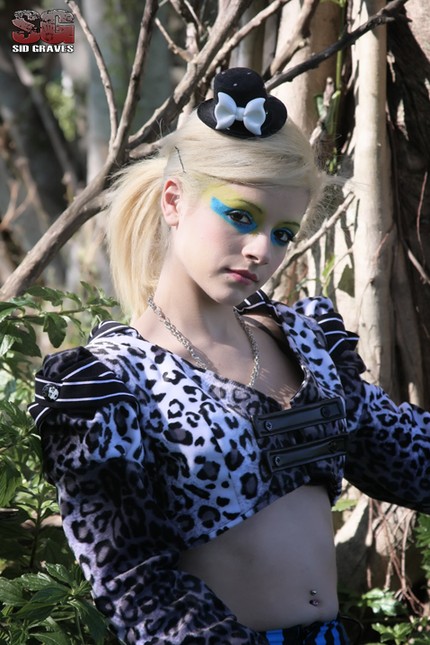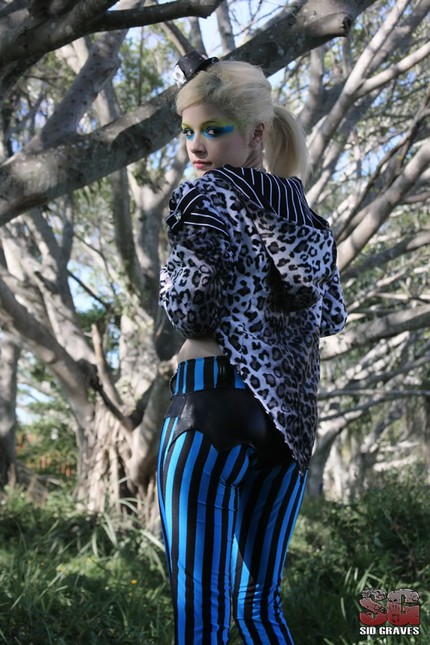 I just got my What's New email from net-a-porter.com announcing a bunch of awesome stuff from Preen.  Of course the really cool stuff is already sold out (you bastards!) but there are a number of great dresses left.  Get out that charge card!
The Peplette technical crepe dress did not make it in to my Little Black Dress round-up yesterday, but if I had known about it, I would not have skipped it.  I love this dress.  I had to catch my breath a little when I first saw it.
I know it's trendy, but I've never cared much for hounds tooth.  That said, this dress popped up today and I don't care about the pattern.  It's just a little short, but not too short, just a little tight, but not too tight and just the perfect amount of OMG sexy.  I got all tingly for a moment.
Poppet cutout dress
This last one was of course sold out.  These printed biker pants must have been in stock for 3 minutes.