New Rock Lizard and Cowboy Boots
Kates Clothing has a pile of new stuff in and these bad ass New Rock boots really caught my eye!  Fall is coming and that means sexy boots! These are hot!
New Rock Lizard Pattern Ladies Boots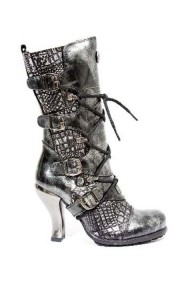 And of course these are my new favorite (until something else is):
New Rock Ladies Cowboy Boots Check out the heel on these things!

Posted on: Thursday, August 26th, 2010 at 10:11 pm.
Filed under: shoes and boots.
Follow responses: RSS 2.0.
You can: leave a response or trackback from your site.