Dark Elegance Designs' Jewlery
Dark Elegance Designs is and Etsy shop with hand made jewelry of the darker persuasion, but more importantly, an Etsy shop with fantastic chokers.  Just one of many examples is the Emerald green Swarovski lace choker.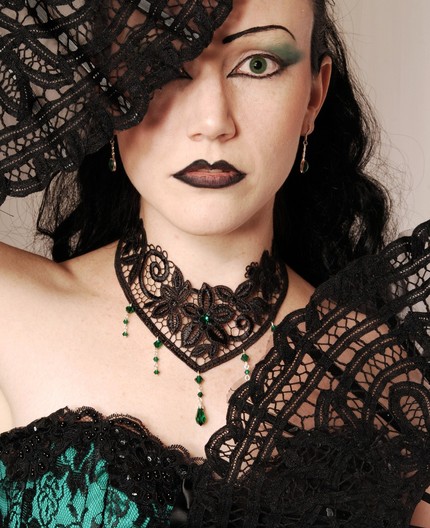 Posted on: Monday, November 9th, 2009 at 8:50 am.
Filed under: Accessories.
Follow responses: RSS 2.0.
You can: leave a response or trackback from your site.