Delfina Delettrez Skeleton Hand Bracelet
You can probably tell I like the darker side of life.  If you know me, you know that this just blew my mind.
Delfina Delettrez's diamond encrusted skeleton hand bracelet.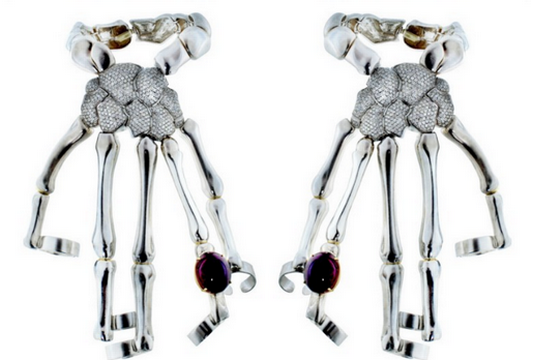 For a mere $29,406.00 it could be yours!
Found via Because I'm Addicted

Posted on: Friday, October 2nd, 2009 at 3:53 pm.
Filed under: Accessories.
Follow responses: RSS 2.0.
You can: leave a response or trackback from your site.