Funtasma Knuckle Duster Boots Will Kick Your Ass
These Funtasma Black and White Knuckle Duster Ganster Boots (available at Kates Clothing) are beyond killer.  They will make you swoon just putting them on.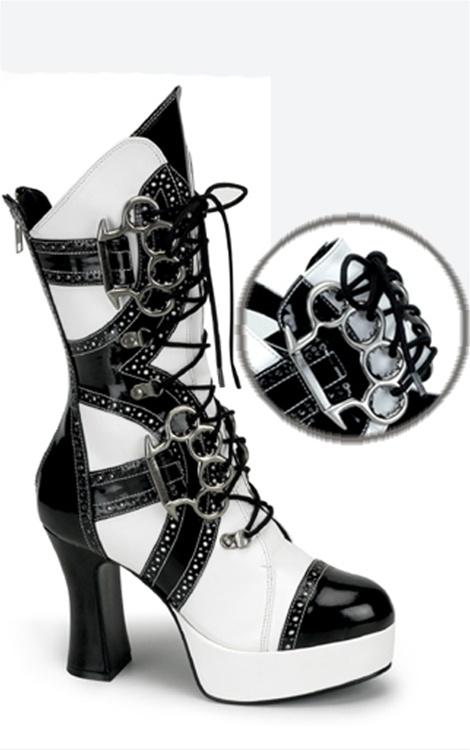 Posted on: Friday, September 18th, 2009 at 4:18 pm.
Filed under: OMG, shoes and boots.
Follow responses: RSS 2.0.
You can: leave a response or trackback from your site.